20 Sep

Woodpark's Four Ready 2 Race

The Inglis Ready 2 Race Sale is fast approaching and most of the two-year-olds entered have already completed their 'breeze-ups,' with the times available on the website.

Woodpark Stud has four lots in the 2020 Sale, two colts and two fillies, from a variety of different backgrounds that are in the Highlands Racing and Bloodstock Draft.

See You In Spring (lot 129) stopped the clock at 10.38 seconds for her breeze-up time. She is a home-bred Siyouni filly out of the imported Sharmadal mare, Spring Colours.

Siyouni is a Champion French stallion that has a 50% strike rate for stakes winners to runners here in Australia, thanks largely to another two Woodpark Stud-bred horses in See You Soon and Aylmerton.

"This is one of the rare Siyouni fillies to be offered at the sales in Australia this year," said Jean Dubois of Woodpark Stud.

"She is a pure speed machine with the pedigree line of the great family of Goldikova and she is more than likely to head to the trials before the sales so you are going to get a real early type of filly."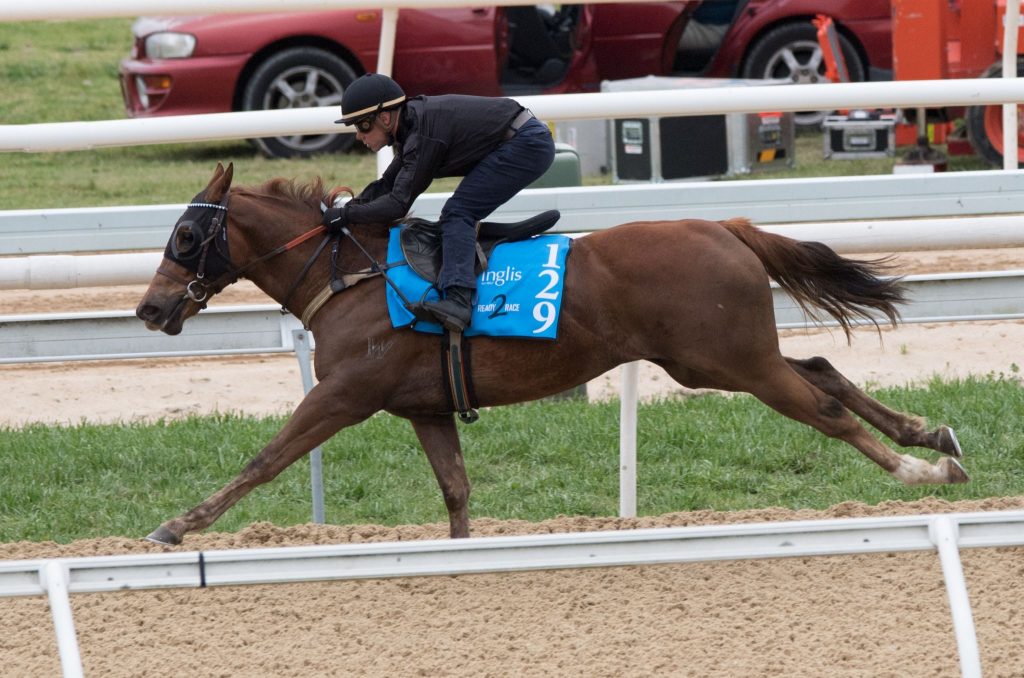 Tastefully (140) was clocked at 11.69 seconds but is a filly that has plenty of improvement in her. She is by a son of influential American Stallion Scat Daddy in No Nay Never and is out of Taste Of Money is a daughter of Sweet Lorraine.
"Tastefully is a nice filly with a beautiful action and she will definitely improve in the future as she has had a little bit of an interrupted preparation." – Jean Dubois.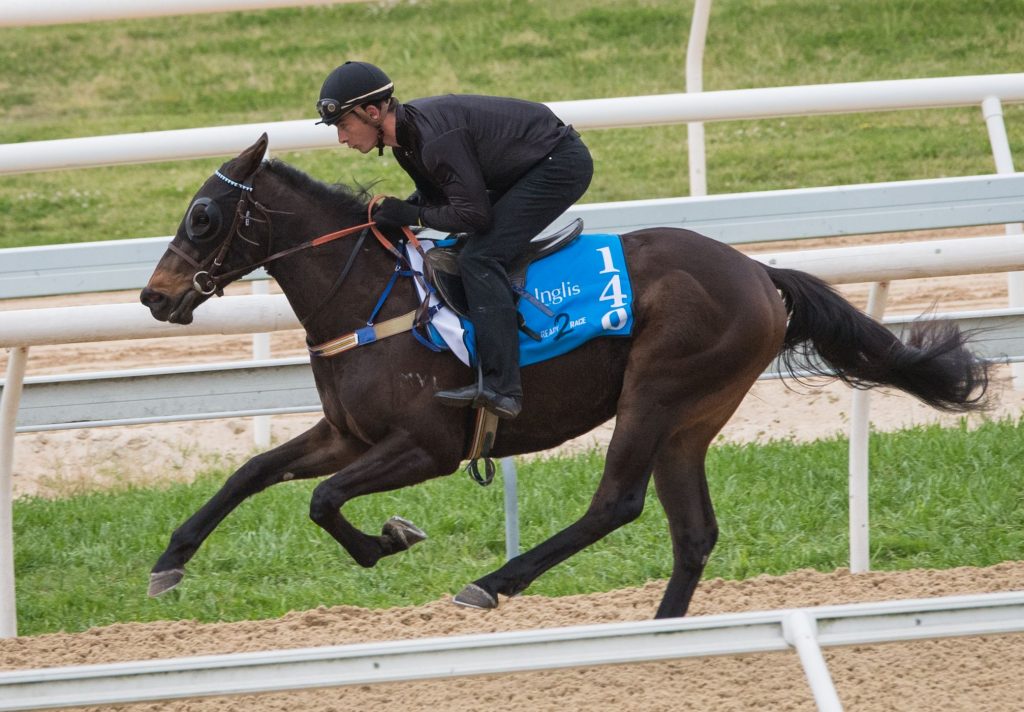 There are also two colts that Woodpark has purchased with the view of putting back through the Inglis Ready 2 Race Sale. One of which is by Arrowfield-based Japanese Stallion Real Impact and is out of the Snitzel mare, Cross Court (207).
This colt posted a time of 10.76 seconds for his breeze-up and you don't have to look far to see where his speed comes from as his dam is a three-quarter-sister to Oakleigh Girl.
Jean Dubois added, "he is a professional and mature sort of colt and is everything you would want in an early two-year-old type."
"He is a very athletic horse with such a powerful stride and he will also trial before the sales."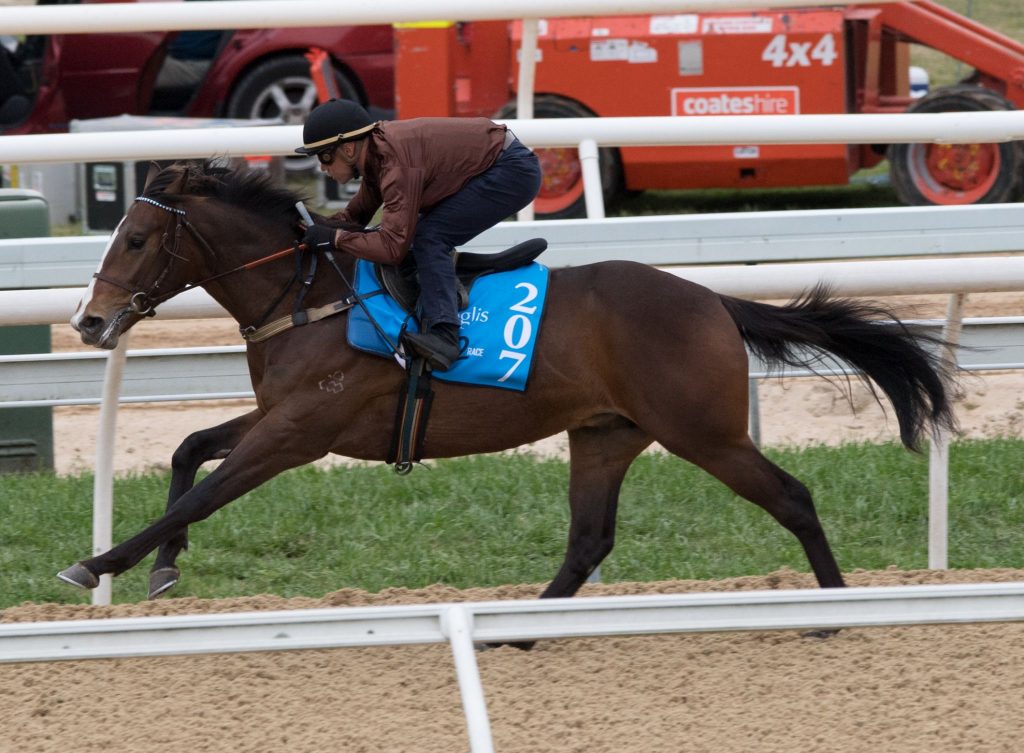 The other colt is a Hinchinbrook out of the eight-time and Listed winning Show A Heart mare, Discreet (214). His dam amassed over half a million dollars in prize money and has had one foal to race for one winner. He clocked 11.06 seconds.
"This colt is one of the last progeny of Hinchinbrook to go through the market and he is a professional with a lovely attitude but will still need a bit of time to develop into a very nice horse." – Jean Dubois.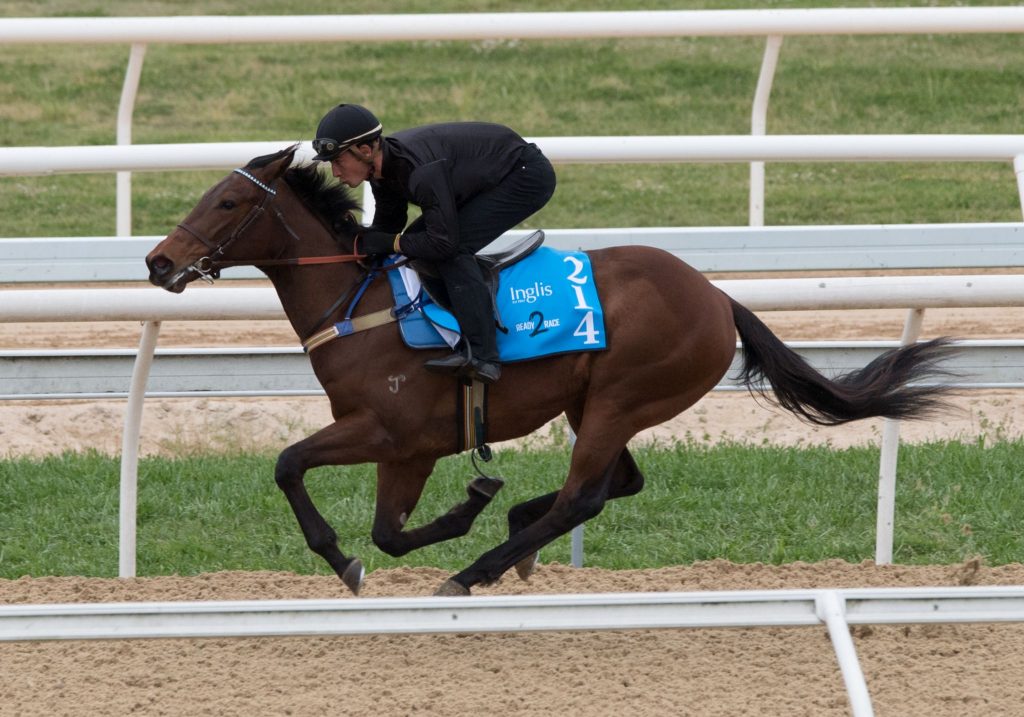 Woodpark will be looking to continue from a great 2019 sale with the farm selling a Choisir colt to Darby Bloodstock for $240,000. The colt out of Mabkhara has been named Malkovich and has raced twice so far with a placing.
Woodpark also sold a Wandjina colt out of Swish, by More Than Ready, to Matt Laurie's Carringbush Park for $140,000. A Headwater colt out of Noanoa was sold to Mr Chen for $110,000 who is in training with Jamie Richards in New Zealand.
Woodpark Stud's 2020 Inglis Ready 2 Race Breeze-Up Times.
Lot 129 – See You In Spring (Siyouni (FR) x Spring Colours (GB) – 10.38sec
Lot 140 – Tastefully (No Nay Never (USA) x Taste Of Money) – 11.69sec
Lot 207 – (Real Impact (JPN) x Cross Court) – 10.76sec
Lot 214 – (Hinchinbrook x Discreet) – 11.06sec